Jussi Goes Commercial
Click to the above left picture and expand it.
A CONCRETE PROOF of Jussi's great popularity was the commercial potential he turned out to possess through the widespread use of his name and image also in advertising not concerning his own recordings.
This was principally a Swedish phenomenon but there are also international examples.
That he was found in ads for pianos is no wonder, but at least in Sweden he could from 1935 be seen in ads for radio sets and throat pastilles, but also for such diversified products as fountain pens, typewriters, razor blades, magazines and even beds.
Below you will find some samples of ads from the period 1938 – 50.
Centrum Radio 1938
Centrum Radio 1942
Montblanc fountain-pen 1942
Coryfin throat lozenge 1943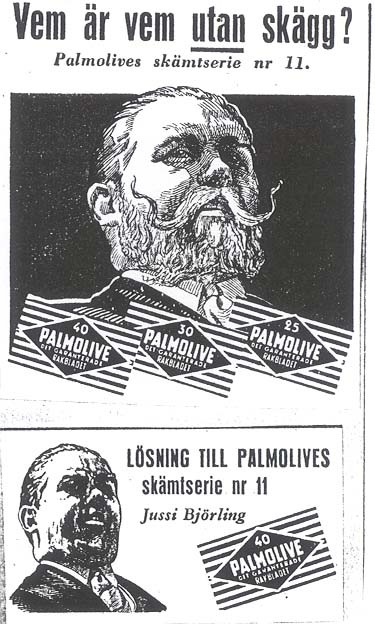 Palmolives razor blade 1944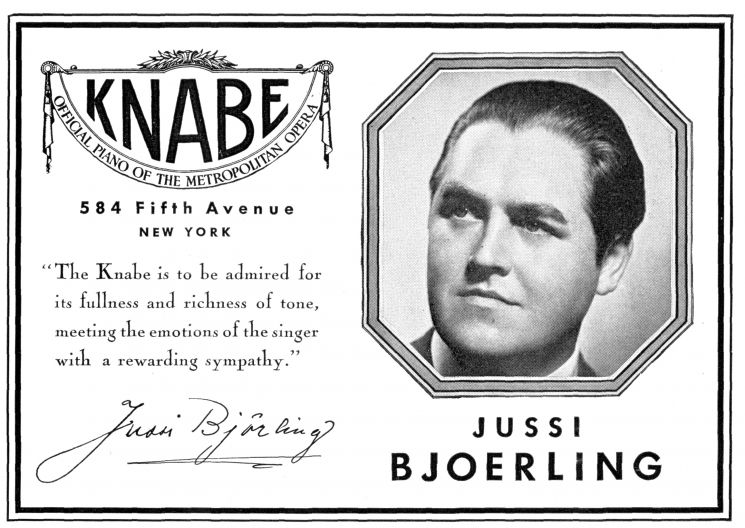 Knabe pianos 1950
Pix throat lozenge 1950
Hildings beds. Date unknown.