Aida — Record News from Sony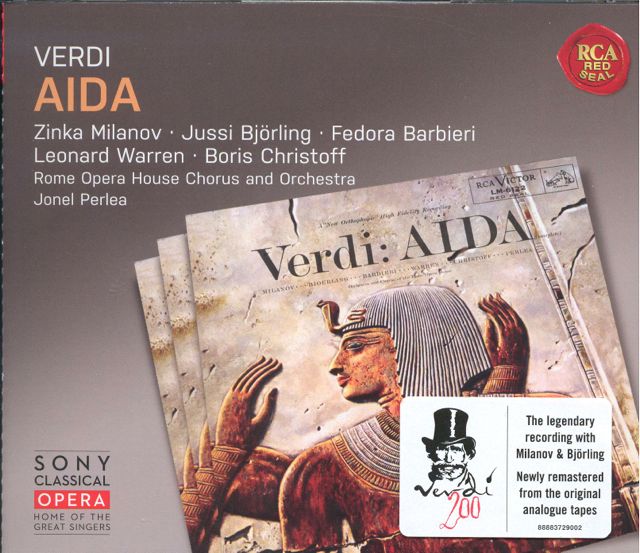 THE 1955 STUDIO recording of Aida where Jussi Björling is partnered by Zinka Milanov, Fedora Barbieri, Leonard Warren och Boris Christoff, is generally regarded as one of the best ever, and it is the only Aida preserved with Jussi. Few could accentuate the lyric side of the warrior in love as he did without losing the heroic aspect. In his analysis, Stephen Hastings especially stresses Jussi's "supreme musical refinement" in the aria(which aria?)and in the final scene.
This recording was recently re-released by Sony / RCA Red Seal (88883729002). It has been transferred with the latest technology from the original tapes to which only the recording company has access. As a result, this mono recording can be heard in a sound which "for depth, transparency, clarity and dynamic range holds its own with any and every Aida recording of any vintage," to quote one of the enthusiastic commentaries on Amazon.
Those who happen not to own this recording should buy this issue, and those who own earlier versions are most likely to be positively surprised. The recording itself comprises as usual three CDs, but the libretto is available on a fourth CD-ROM.
Let us hope that Sony makes a similar reissue of Jussi's Trovatore!
Harald Henrysson