Tenor Bror Magnus

Tødenes recieved

The Jussi Björling Society's Prize 2017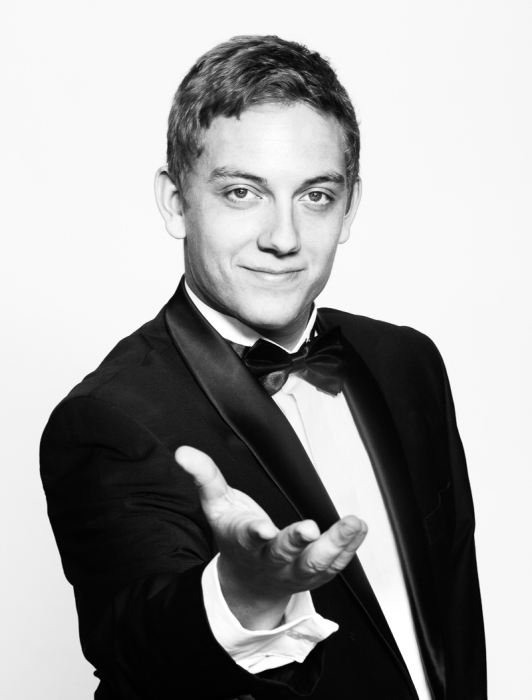 "Norwegian tenor Bror Magnus Tødenes is the recipient of this year's prize. Our hitherto youngest prize-winner, who moreover has Jussi Björling as his household god among singers. It may seem bold to recommend such a young candidate. But his prerequisites for future successes within the trade of singing appear to be extremely good. He has already attracted international attention and has been singing in both Salzburg and Vienna – cities closely associated with music and singing. At the age of 24 confirmation is decisively important and for that reason we want to draw attention to this promising tenor to a wider audience in this country and elsewhere.
Bror possesses a voice that is easily accessible and affecting. A voice for a wide audience who want to listen to a light, Nordic tenor sound that becomes particularly attractive in Norwegian and Swedish songs. The hard to describe and decidedly Scandinavian timbre, which also distinguishes Jussi Björling from many of his contemporary colleagues from other latitudes, is also abundantly present in Tødenes' voice. When making the most of his talents, the world is likely to be waiting for coming years of success and development. A promising voice has been born."
Besides the prize amount Tødenes will receive a crystal vase from the glass realm of Småland with the following inscription: "Bror Magnus Tødenes. A voice for a wide audience which will want to listen to a light and Nordic tenor sound."
More about Tødenes' carrier and biography can be found at:
http://www.nordicartistsmanagement.com/artists/bror-magnus-todenes
On Youtube he can be heard in Lensky's aria et al.