The documentation of Jussi Björling on this website has been essentially expanded in April 2017!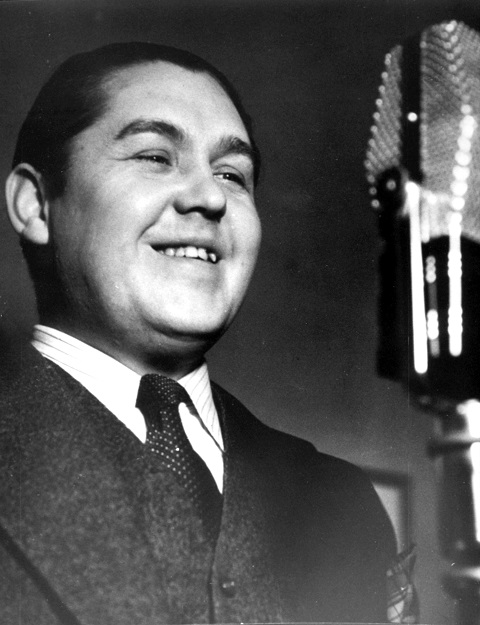 There is now a detailed chronology, in English and Swedish, of his more than three thousand known performances (see "About Jussi Björling / Performances"). A list of all opera companies he sang with, including the number of his performances with them, has also been added (see under "Performances": "Jussi in Opera"). At the same time, the list of his recordings has been updated once more.
The recorded performance where Jussi sings in this picture, can now, as an example, be found in two places:
In the Chronology, among all his performances:
420131 Stockholm, Konserthuset, Stora salen / Concert Hall, Large auditorium. Radiokonsert (utan publik) / Radio broadcast (without audience). Sixten Ehrling, dirigent / conductor; Stockholms radioorkester / Stockholm Radio Orchestra. (42.01)
In the List of recordings, the Phonography (see "About Jussi Björling / Recordings"), which has more details:
42.01 (4201)
1942, January 31. Stockholm, Concert Hall, Large auditorium. Swedish Radio concert. With Stockholm Radio Orchestra, cond. Sixten Ehrling. Live broadcast without audience (SR archive: L-B 2665).
a. En ballad om Lameks söner [S] (Rangström)
b. En ballad om Narren och Döden [S] (Rangström)
c. En ballad om god sömn [S] (Rangström)
(This is also followed by a list of all record issues of the recording.)